About Us
A2W stands for Art 2 Wear. Skye De La Rosa launched Art 2 Wear LLC in October of 2020 as an online artists collective while we sheltered in place. Now we are a clothing, jewelry and accessory boutique on a transformative journey towards a wearable art and sustainable fashion revolution.
A2W aims to provide customers with a unique range of products and services that enable individuals to express themselves through wearable art. Our offerings currently include one-of-a-kind wearable art pieces, and a thoughtfully curated selection of thrift clothing and accessories. Soon we will add educational classes that promote sustainable fashion and self-expression through art-to-wear, and the necessary art supplies for customizing clothing.
By combining art and fashion, we empower our customers to embrace their creativity and showcase their individuality. With our comprehensive approach to wearable art with sustainable clothing, we aim to revolutionize the fashion industry and create a truly immersive artistic experience for our clientele.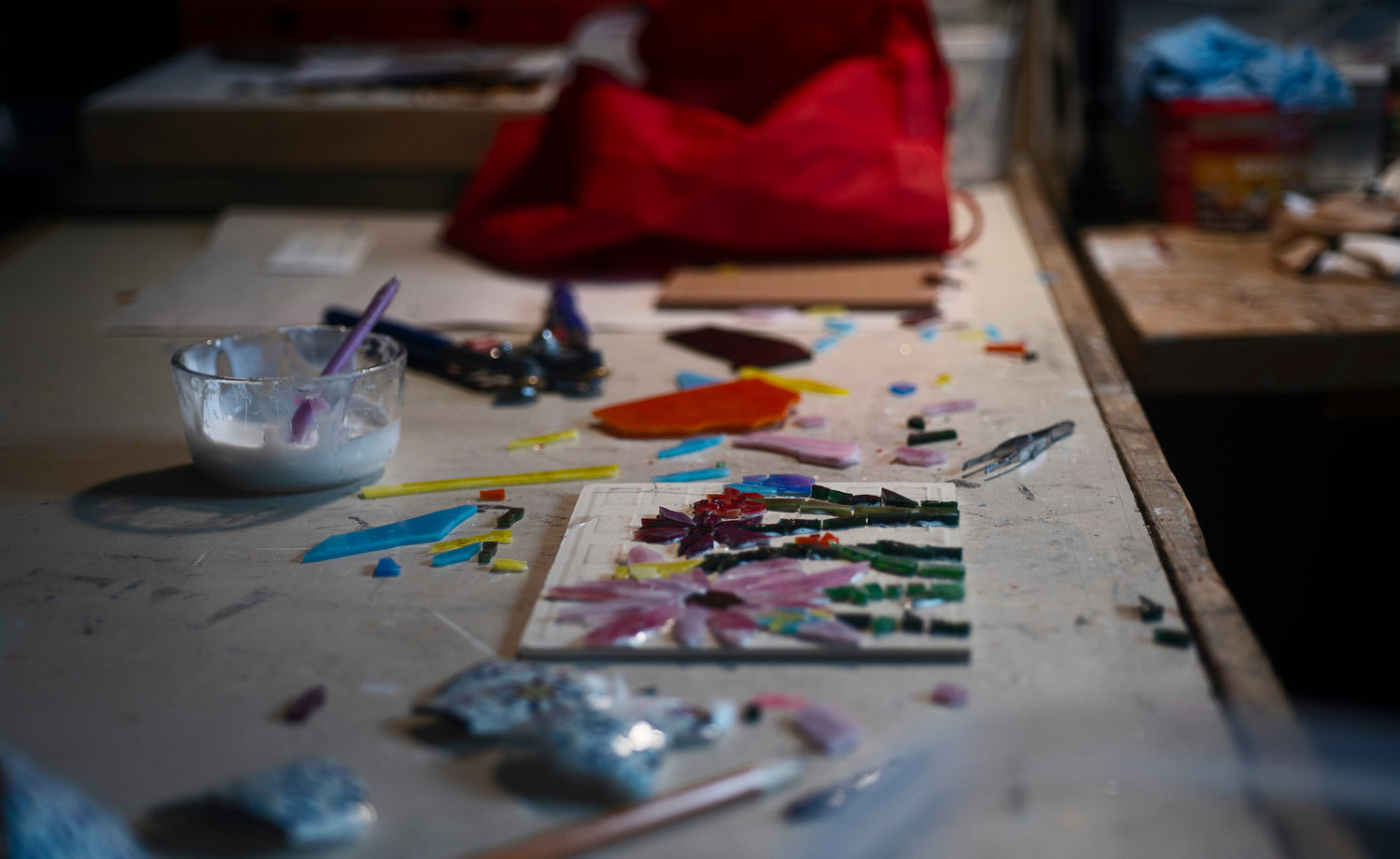 Artists Supporting Artists
We are proud to announce that each unique piece of Art 2 Wear you purchase contributes to a cause that celebrates the transformative power of creativity. A percentage of each sale will be dedicated to supporting the Fountain House Gallery and Studio in New York City. Fountain House Gallery and Studio's mission is to nurture and foster the creative visions of talented artists while providing essential support for their careers. Through artistic growth and exploration, these individuals challenge the prevailing stigma surrounding mental illness. Join us on this inspiring journey to uplift artists, embrace artistic expression, and promote a more inclusive and compassionate society.
Donate to Fountain House Gallery